50 Shades of Spanking… Okay, Really Just 4
Some people get turned on by spanking.
A spank is a spank is a spank. Hand on cheek. Right?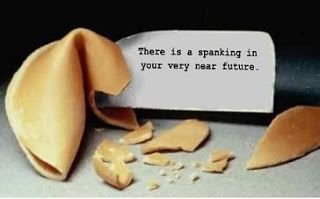 WRONG! Do not pass go, do not collect $200… (As my dad would say.)
Well, maybe for some people a spank IS a spank. But for a lot of people, its not just hand-smacking-buttcheek that's important. Its the context.
Where, when, why & how do you want the spanking? That answer is probably a bit different for everyone, but here are a few ideas I happened across via Tumblr:
No related posts.
Posted: April 3rd, 2014 under Fetish.
Tags: communication, context, Fetish, spanking
Write a comment